AMARA's Culinary Wonders
The AMARA is set to change the gastronomic landscape of Cyprus with three restaurants led by Michelin starred and celebrity chefs. Welcome Matsuhisa Limassol, Ristorante Locatelli and Armyra By Papaioannou.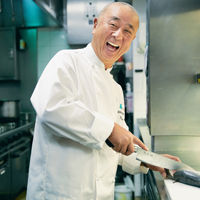 An unparalleled dining experience awaits at the newly launched AMARA Hotel. World renowned chef Nobu Matsuhisa and the Amara bring to you the one-of-a-kind Matsuhisa Limassol. The extensive and original menu at Matsuhisa Limassol offers a unique Japanese-Peruvian culinary experience with a bespoke array of NOBU's legendary signature dishes. The space is designed by equally renowned American architect and designer, David Rockwell, combining limited edition designer pieces, rich hues and soft lighting to create an intimate and elegant atmosphere.
Ristorante Locatelli is a revered London-based, Michelin-Star, restaurant headed by celebrity chef Giorgio Locatelli. Locatelli at the AMARA presents a menu inspired by Italy's spirit of conviviality, whereby the heart of cooking is defined as the enjoyment of quality food in good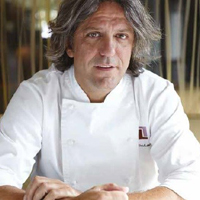 company. From homemade pastas to luscious desserts, guests will enjoy dining al fresco, toasting to the charms of Italian tradition.
The delightful culinary triptych of the AMARA restaurants is completed with Armyra by Papaioannou, an open-air fish tavern embodying the vision and experience of the awarded Greek Chef George Papaioannou. Expect the freshest fish, delectable seafood and many more culinary delights prepared with the region's purest ingredients.