Home beauty alchemies from the AMARA Spa
Guests of the AMARA Spa are certainly familiar with its unique area called 'The Alchemy Bar,' where a wide range of natural ingredients, including oils, salts, sugars, herbs, teas and aromatic essences are all on display. With the assistance of a therapist, guests can select special ingredient combinations to create their own personalized body scrub for use in our scrub room. Though you cannot visit the AMARA Spa at present, we're bringing the experience to your home with a step-by-step tutorial on how to create your own unique lip scrub using ingredients you have at your disposal.
Especially suited for dry and chapped lips, this homemade lip scrub is sure to rejuvenate and replenish!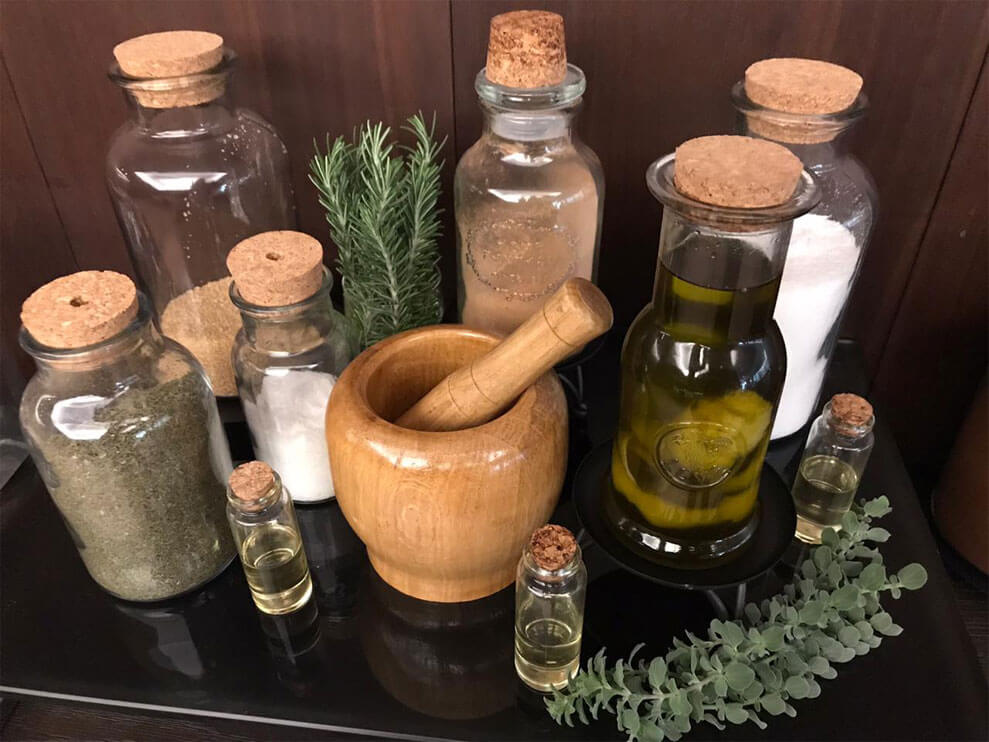 Coconut, Sugar and Honey Lip Scrub
Ingredients
1 teaspoon coconut oil
1 teaspoon organic honey
2 teaspoons of white fine sugar
Directions
Start by mixing together the coconut oil and honey.
Add the sugar and mixture well.
Rub the mixture on your lips in a circular motion for two to three minutes and then rinse with lukewarm water.
Why This Works
Coconut oil is filled with antioxidants and fatty acids that nourish the skin, while the sugar acts as a natural exfoliator that helps remove dead, dry skin. Honey is rich in natural healing properties.