Like a Michelin – starred Chef
See where the magic happens! Michelin-starred celebrity chef Giorgo Locatelli of Ristorante Locatelli welcomes you to his kitchen at the AMARA Hotel, and shares his beloved recipe for Pappardelle with Hare Ragù. So since we are all spending a lot more time at home these days, why not grab your apron and recreate the spirit of Italian conviviality right in your kitchen? Are you ready? Let's get cooking!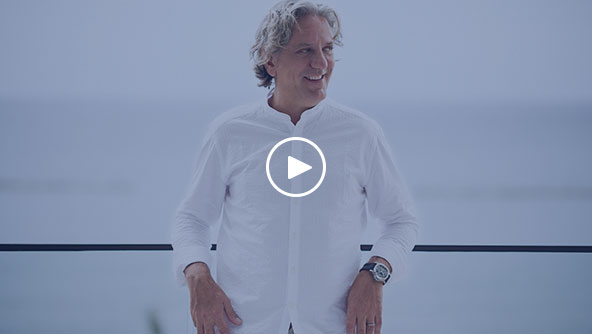 Take a virtual tour of Ristorante Locatelli for some inspiration:
https://www.amarahotel.com/service/ristorante-locatelli/

Pappardelle with Hare Ragù
Ingredients
For the Ragù:
1 Hare
50g plain flour
Vegetable oil
2 onions
3 carrots
4 celery stalks
1.5 litres of chicken stock
80g dark chocolate 70%
Baby vegetables (carrots, leeks, turnips) finely diced (brunoise)

For the Marinade:
1 white onion, roughly chopped
1 carrot, roughly chopped
1 celery, roughly chopped
1 bottle of red wine
1 bay leaf
2 juniper berries
2 black peppercorns
2 springs of rosemary

Method:
Mix all the marinade ingredients together in a bowl. Cut up the hare and place the pieces in a container, cover with the marinade and keep refrigerated overnight. The next day, remove the meat from the marinade. Pass the marinade through a fine sieve to remove clumps, and set aside. Season the meat to taste, and dust with some flour. Heat a large saucepan until very hot. Add the vegetable oil and cook the hare on one side until the meat is golden brown. Turn just once and cook on the other side until golden brown. Remove the meat and place in warm plate.
In another pan, cook the brunoise vegetables until translucent. Add more oil if necessary. Season the hare pieces and place in the pan, stirring for a couple of minutes to coat the meat. Add the strained marinade and cook until almost completely reduced, skimming off any impurities. Add the chicken stock, bring back to a boil, skim again, cover and turn heat down to a simmer for about 1-1 ½ hours. Add the chocolate just before the meat is fully cooked. The meat is ready when it is soft and flaky to the touch. Once cooked, lift it out with a slotted spoon, separate the meat from the bones, and discard them. Reduce the sauce until it has a coating consistency. Adjust the seasoning according to taste. Return the meat to the sauce and keep it warm until serving.

How to serve:
Cook and drain the pappardelle pasta, and add it to the pan with the hare ragù. Sauté until all ingredients emulsify together, and add a handful of grated pecorino cheese, a touch of olive oil and serve. For a more bitter twist, grate some dark chocolate 70% on top.
Thank you for watching! #Staysafe, #staycreative