A sweet treat for the family, the Elysium style
Executive Chef at Elysium Michael Lipscombe shows you how to make warm doughnuts with banana ice cream and a drizzle of carob syrup. A simple yet delicious recipe for the whole family that you can easily make in just two steps. Of course, don't forget to add the extra special ingredient that goes into all our dishes: love!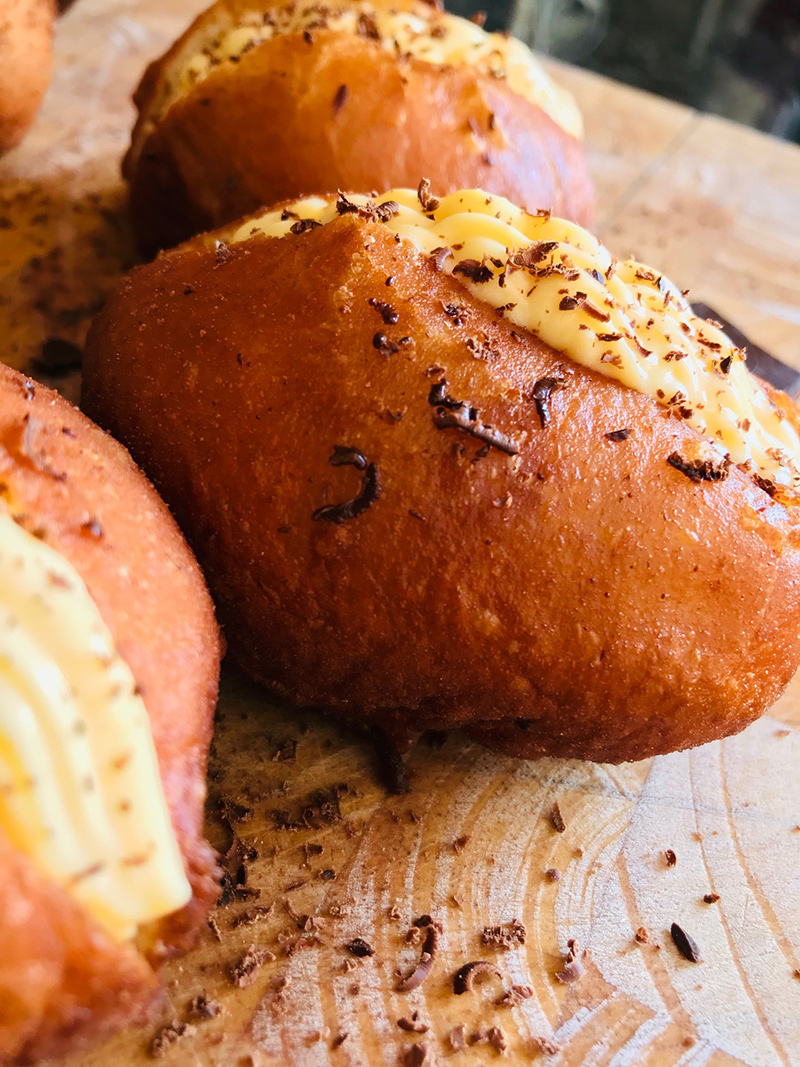 Step 1. Banana Ice Cream
6 ripe medium bananas
6 tablespoons of milk (you can also use coconut milk)
Method:
Peel and slice the bananas and spread them across a tray and freeze for 2 hours.
Once frozen, use a blender to mix the banana pieces with the milk until smooth.
Step 2. Doughnuts Dough
540g Plain flour
14g Dried yeast
60g Sugar
3g Salt
60g Soft butter
240g Water
37g Whole egg (whisked)
Method:
Place flour, sugar and salt in the bowl of a stand mixer with the dough hook attachment. Mix the yeast with tepid water (20-25 degrees) and leave to stand for 5 minutes. Add the water to the flour mixture and mix at medium speed. Slowly add the whisked egg and the softened butter and mix for approximately 6 minutes until the dough is smooth.
Remove the dough from the mixer bowl and divide it into 40g pieces, cupping you hand over each piece of dough to roll into a ball. Place on a lightly flour-dusted tray, and cover with a cloth until each dough ball doubles in size. This will take approximately 40-50 minutes.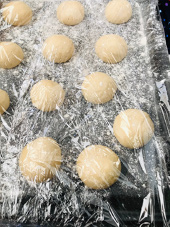 Heat some vegetable oil to 160 degrees. Gently add two of the doughnuts to the oil and deep fry on each side for 2-3 minutes. Lift out and place on a wired tray to cool. Continue to cook the doughnuts.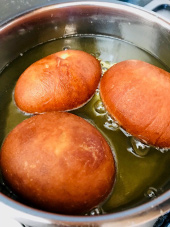 Once cooked, you can roll the doughnuts into a mix of cinnamon and sugar if you wish.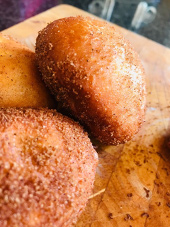 Place two doughnuts on each plate with a scoop of the banana Ice cream and drizzle with some Carob syrup.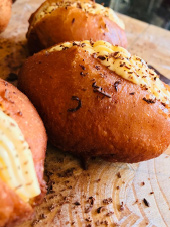 Enjoy!

Until we meet again, stay safe and creative.