Yoga poses to inhale positivity from Elysium
Elizabeth, the Elysium Hotel's Yoga Instructor, shows you some easy poses to help open up your mind and body during the lockdown. Simply roll out your mat or a comfortable blanket, and take a deep breath. Exhale negative thoughts, inhale positivity!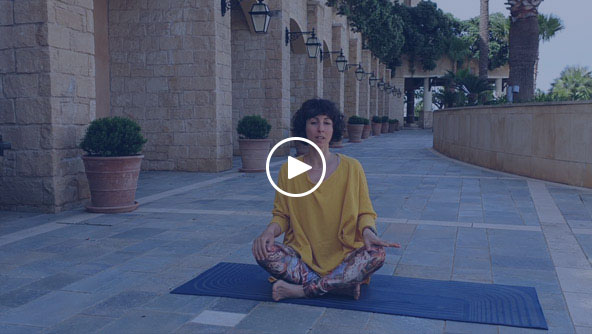 Eager for more? Try this 2-minute Yoga trick!
If you're looking to release some stress and reboot your mind, all you need is a tennis ball! Place the ball between your shoulder blades and lean against a wall to roll it up your spine to that little indentation at the base of your skull. Then roll it from side to side along the base of your skull. This area is called the occipital ridge, and it is full of acupressure points that help release stress and pressure.